This year's silent and live auctions are jam-packed with luxurious prizes just waiting for your bid! Here are some of the prizes that you will be able to bid on to help support CARES.
LIVE AUCTION ITEMS:
AMA WATERWAYS 7-Night Bordeaux River Cruise for two. 
AZAMARA CLUB CRUISES Oceanview state room for 2 guests on any voyage.
CASA DE MAÑANA, PLAYA JUNQUILLAL, COSTA RICA – One weeks stay for up to six people.
WEST BAY CLUB – A GRACE BAY RESORT, TURKS & CAICOS – 2 Night Stay in Oceanfront Suite
SILENT AUCTION ITEMS
BEVERLY HILLS PACKAGE – including 2-Night Stay at FOUR SEASONS HOTEL, Gift Certificate for dinner at VILLA BLANCA & another for dinner at THE GRILL ON THE ALLEY, custom facial at BELLADONNA FACE AND BODY,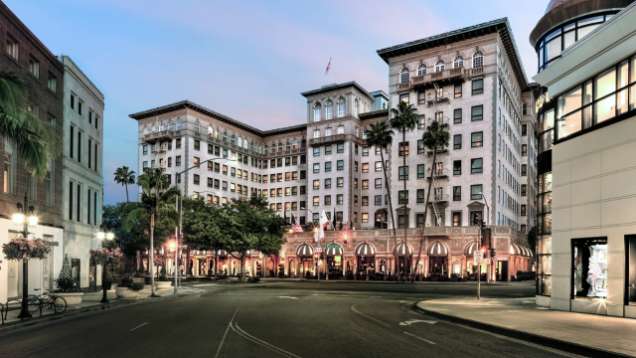 SALON AND SPA
Sania's Browbar – Gift Certificate – 48 W 20th St, NYC
Julien Farel Restore Salon & Spa – Consult, deep condition, cut, blow dry package with Celebrity Hair Designer, André Davis
Julie Lindh Skin Fitness – Signature Facial – 1133 Broadway, Ste 1005, NYC
Center for Movement – 3 Private Pilates and/or Gyrotonic Sessions – Lexington Ave or Scarsdale, NY
Givenchy Gift Basket with Givenchy Make-up, Fragrances and Skin-Care
Kenzoki Skin Care Basket – creams and mousse cleanser
Jamberry Nail Kit – Wrap sets, Mini-heater, Handcare Kit, etc.
Little Seed Farm – Tin of Goat Milk Soaps
Little Seed Farm – Tin of Goat Milk Skincare Products
Roei Keren Massage Therapist – 2 hr., in-home Swedish, Deep Tissue Massage & Aromatherapy Session
Michiko Bourberg Hair Stylist/Make-up Artist – Hair/Make-up On-Site Service, NYC
Cranial Sacral Evaluation and Treatment –  Upper West Side, NY by Applied Kinesiologist, Kira-Laura Ferrand
SPORTS ZONE
PGA TOUR – Carmel, Indiana – 2 tickets to PGA Tour BMW Championships at Crooked Stick Golf Club
GOLF – Hingham, MA – Round of golf for 4 at Black Rock Country Club
GOLF – Garden City, NY – Round of golf for 3 with Greg Kraff at Cherry Valley Club incl Lunch
GOLF – Fairfield, NJ – Threesome of golf incl Lunch and Caddies at Essex Fells Country Club
CYCLING GIFT KIT – 2 kits that include InTandem custome cycling jersey, bike helmet with InTandem helmet cover & 2 InTandem water bottles
SOCCER – New York Cosmos team-signed jersey and voucher for 4 tickets, Hempstead, NY
ICE HOCKEY – 2 Tickets for NJ Devils 2016-17 Season with a mascot meeting and tour of Prudential Center building
FOOTBALL – 2 Mezzanine Club Prime tickets to NJ Jets incl parking
BASEBALL – 4 tickets to Yankee Stadium, Yankees vs. Red Sox, July 15, 2016
BASEBALL – 4 tickets to Fenway Park, Red Sox vs. Detroit Tigers, July 28, 2016
GOLF – Round of golf for 4 at Trump National Golf Club in Westchester, NY,  incl complimentary guest and cart fees
TRAVEL USA
BLUE HERON LODGE – Traverse City, MI, 1 week in 4 bedroom/3 bath home
LAKE DILLON CONDO – 3 Nights/4 Days stay at 2 bedroom condo in Lake Dillon, Colorado
FIRE ISLAND, NY – Weekend at the beach in 3-bedroom house, 100 yards off the beach
HYATT REGENCY HUNTINGTON BEACH RESORT & SPA – Rancho Cucamonga, CA, 2 night stay in deluxe guestroom incl Breakfast
HYATT REGENCY INDIAN WELLS RESORT & SPA – Indian Wells, CA, 2-Night Stay with round of golf for 2
STRATTON MOUNTAIN – Winhall, VT, 7-Day/6-Night stay in 4-bedroom house
TERRANEA RESORT – Rancho Palos Verdes, CA, 2-Night Stay in Oceanview guestroom incl Breakfast, valet parking & resort fees
WALDORF ASTORIA ORLANDO BONNET CREEK – Orlando, FL, 2-Night Stay in Deluxe Suite
WINE, DINE & ENTERTAINMENT
230 FIFTH –  NYC, Brunch for 4, Sat or Sun
ENTERTAINING ESSENTIALS – Enamel Tray with wooden handles with matching enamel Ice Bucket
HASBRO GAME SET – set of popular games incl Jenga, Scrabble, Twister, Guess Who, Connect 4 and Pie Face
ICE CREAM FUN BASKET – incl Cuisinart Ice Cream Maker, scoop, cones, bowls, etc.
HOTEL CHANTELLE – Ludlow St, NYC, Dinner for 2
LIVE WITH KELLY & MICHAEL – 2 tickets for the show incl 2 show-themed hats and water bottles
SOUTHSIDE JOHNNY & THE ASBURY DUKES – Mayo Performing Arts Center, Morristown, NJ. Gift Certificate good for 2 tickets, July 15, 2016
RENÉE FLEMING – New Jersey Performing Arts Center, Newark, NJ. 2 Orchestra tickets for November 4, 2016
BEYOND TIMES SQUARE – 4-Hour walking tour of Manhattan's popular landmarks & neighborhoods for up to 10 people, Metro passes for 2 people included
PAPER MILL PLAYHOUSE – 2 tickets for "A Comedy of Tenors" at Paper Mill in Millburn, NJ, dates available Feb 1-26, 2017.
ROCKEFELLER CENTER – 2 tickets for Top of the Rock, NYC
THE CHEW – 2 tickets for the show and a show-themed tote bag, NYC
THE DAILY SHOW WITH TREVOR NOAH – NYC, four VIP tickets to taping of the Daily Show
THE LATE SHOW WITH STEPHEN COLBERT – 2 VIP Tickets, NYC
THE NIGHTLY SHOW WITH LARRY WILMORE – 4 VIP Tickets, NYC
THE SHAKESPEARE THEATRE OF NJ – Madison, NJ, Ticket voucher for 2 tickets to any 2016 Season show
WINE! – case of mixed wines
WINE TASTING – In private home or office in Manhattan area, Moet Hennessy's portfolio of ultra premium brands
KING'S SUPERMARKET – Gift Basket
TWININGS TEA GIFT BASKETS – 2 Baskets that include Wooden Tea Chests and with Honey Stirrers and Assorted Teas
THE WINE LIBRARY – Gourmet Food Basket
JEWELS & FASHION
BEAD CANDY – 2 Hand-Beaded Bohemian-style Necklaces
DAVID YURMAN – Sterling Silver Oval Link Bracelet
DREW'S JEWELS  – Multi-strand Olive Quartz and Sterling Silver Necklace and Earring Set
SILVER & STONE, INC.  – Leather Bracelet
SILVER & STONE, INC. – Lemon Quartz and Sterling Silver Ring/Earrings/Pendant & Chain Set
TORY BURCH BAG – Thea Triple-Zip Satchel
ONE OF A KIND
BEVERLY HILLS PACKAGE – Beverly Hills, CA, 2-Night stay at Four Seasons Hotel with gift certificates for Villa Blanca and Grill on the Alley restaurants, Custom facial at Belladonna Face & Body Clinic
LOTTERY GIFT TIN – $50 Worth of Scratch-off Lottery Tickets
CARES Basket – Basket filled with CARES products and tools for living with CAH
4th of JULY BASKET – includes July 4th-themed backpack/cooler, plates, napkins, glasses and tablecloth
"Night at the Museum 2: Battle of the Smithsonian" – Original Fox Studios production script autographed by cast member Jake Cherry (Nick Daley) + 2 autographed copies of "Night at the Museum 1 & 2" dvds.
KRAMER PORTRAITS  – Madison Ave, NYC – Portrait Gift Certificates
INTERIOR PHOTOGRAPHY, INC. – Montclair, NJ – One-day interior or architectural photo shoot incl 20 final digital images.