Join our community Donate CARES Foundation Video

FOR A SCHEDULE OF CONFERENCE SESSIONS/TOPICS CLICK HERE.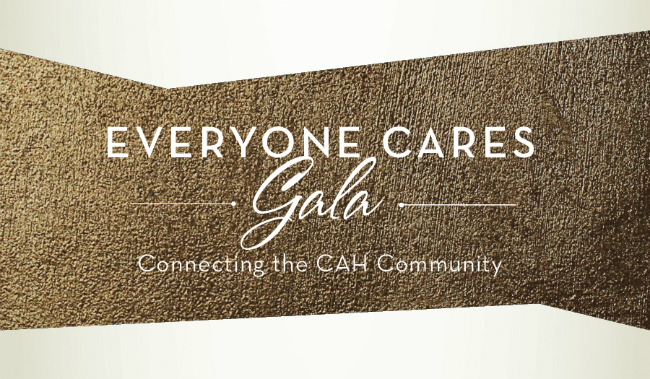 Make plans now to attend our premiere fundraising event of the year – the 9th Annual Everyone CARES Gala!
CLICK HERE for event tickets and sponsorships
On this special night, we will celebrate the accomplishments of our two honorees, Maria Vogiatzi, MD and Katherine Fowler. Each has made abundant contributions to CARES and the CAH community. Because of the dedication and commitment of people like Dr. Vogiatzi and Ms. Fowler, CARES thrives and can continue its mission of improving the lives of those affected by CAH.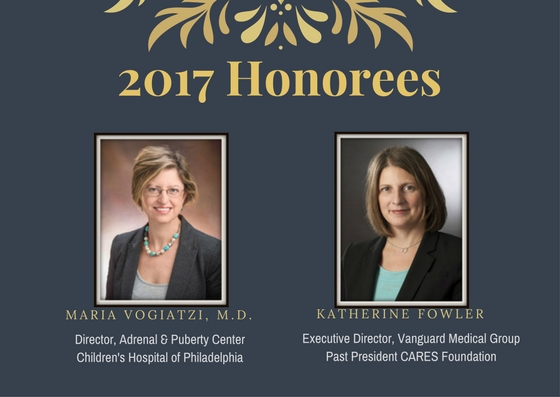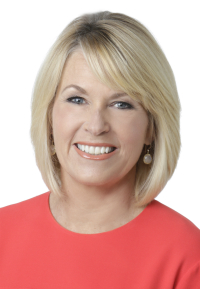 This year's special guest emcee will be WABCTV-NY Anchor, Diana Williams!

There is currently a clinical study for adults, "ATR-101 for the Treatment of Classic Congenital Adrenal Hyperplasis (CAH) seeking both male and female adults, aged 18-80. CLICK HERE FOR MORE INFORMATION AND STUDY DETAILS.
Also, a study: "Health-Related Quality of Life of Female Children with Congenital Adrenal Hyperplasia" for females between the ages of 7-18 years old. CLICK HERE FOR MORE INFORMATION AND STUDY DETAILS.
We thank you in advance for your participation!

Fall 2016

CARES CONNECTIONS

Newsletter!
Get caught up on the latest CAH reseach, education, and advocacy news. Have a glimpse at what's happening with CAH around the world. Share in the memories of CARES events from the past year.  Be informed about CARES support, programs and upcoming events. Read our latest newsletter by clicking on the link below. Give us your feedback, and let us know if you have any comments or questions. Enjoy!
 
CARES has partnered with Lauren's Hope Medical I.D. Jewelry. Click the image on the left, to order today and CARES will receive 5% of your purchase!
THEIR HISTORY:
In 2001, Lauren's Hope introduced the very first interchangeable medical ID bracelet, and overnight, people who had grudgingly worn, or even refused to wear, the standard, plain metal medical ID bracelets of the past suddenly had attractive, durable, stylish options they could enjoy wearing and change to suit their mood, outfit, or activity.
Today, more than 400,000 people wear Lauren's Hope medical IDs every day. The ever-expanding line of medical ID bracelets, necklaces, anklets, charms, bag tags, and more is always on-trend, made to the highest quality, and guaranteed to meet your needs and expectations.
Who Is Lauren?
The original interchangeable medical ID bracelet was made for Lauren, a 13 year old with diabetes who refused to wear medical ID jewelry because, as she said, 'It's ugly and draws attention to my illness.' So they set out to design a medical alert bracelet that Lauren, and the millions of people like her who avoided medical IDs when they really needed them, would actually enjoy wearing.
Comprehensive Care Centers for CAH offer comprehensive, expert and lifelong medical care for patients in four centers across the country. Visit our Care Centers page for more detailed information.
SHOP WITH AmazonSmile and Goodshop, and help to improve the lives of thousands of patients and families affected by CAH?
All you have to do is click on the logos below to register for each site and designate CARES Foundation as your charity of choice!
Make sure to search for CARES on AmazonSmile as "Congenital Adrenal Hyperplasia Research Educ & Support Found, Inc aka CARES Foundation"
Research, education and support for congenital adrenal hyperplasia

There are lots of ways to get involved. Become a member, make a donation, help organize an event. Your generous support improves the lives of individuals and families affected by CAH.

                 

News & Notes from the CARES Foundation

The latest from our blog

Diurnal appoints Clinigen to launch a European Patient Access program for Infacort® and Chronocort® Infrastructure and supply chain now in place […]

The "official" call-to-action dates have passed but we urge you to continue to speak up about your rights as parents of […]

Seeking women with CAH or parents of daughters with CAH who received care from Dr. Richard Rink at Riley Hospital for […]