MARK YOU CALENDARS so that you don't miss our informative, helpful and insightful conference call support group meetings.

THURSDAY, JANUARY 12
PARENTS OF NEWBORNS/INFANTS/TODDLERS
9:00 pm (EST)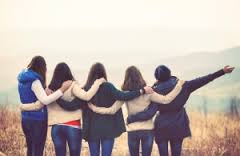 WEDNESDAY, JANUARY 25


CAH WOMEN – 8:30 pm

FOR CALIFORNIA PARENTS!
SATURDAY, JANUARY 28
IN-PERSON SUPPORT GROUP MEETING HOSTED BY CARES' COMPREHENSIVE CARE CENTER FOR CAH at
CHILDREN'S HOSPITAL OF LOS ANGELES for
PARENTS OF INFANTS & TODDLERS
Email the Comprehensive Care Center for CAH for more information.
SEE OUR EVENT CALENDAR FOR THE FULL SCHEDULE OF SUPPORT GROUP MEETINGS